Any 8th - 12th graders that would like to ride the pep bus for tomorrow need to be at school by 7:30 a.m. We will be attending the girls game at 10:00 a.m., driving on to the Little Rock Zoo and then coming back for the boys game at 7:00 p.m. Students will need to use the link sent out to purchase a ticket to both games. Zoo passes are covered. Please bring money for lunch and dinner. If you have any questions, message Mr. or Mrs. Walker.


Peewee games with Salem scheduled for Saturday March 13, have been postponed to 5 pm Tuesday March 16, at Viola.
We had a family that lost their home to a fire last night. They lost everything. We have three elementary students in need of clothing, etc as well as their grandmother. Clothing needs are: 10 year old girl, shoe size 7 womens- shirt size, youth 14- pants, 10/12 little girls. 11 year old boy, shoe, mens 9- shirt, 18xl youth or men's medium- pants, 30 waist and 30 length. 12 year old boy, shoe, men's 10.5- shirt, 16/18 youth or men's XL- pants, 14-16 youth. Grandmother, shoe, women's 9- shirt, 2xl- pants, 18. Any donations can be taken to the 'Safe Room' between the cafeteria and the elementary building. We are always proud of our Viola community and the way we help our Viola 'family' in times of need.

If you are currently signed up for the Pantry Program, there will be a pick up tomorrow from 8:00-4:00. If you cannot come tomorrow (Thursday), you can come any day next week. This message system will now serve as the new notification system for the Pantry Program families.

After 3:00 the link changed for purchasing tickets to the boys game. The new link is:
https://gofan.co/app/school/AAA
A new link will go out tomorrow afternoon for the girls game, when all tickets are available to the public, not just each participating school.
Just a reminder that the Juniors are taking the ACT on Tuesday. Please make sure to be on time.




Here is the link to buy tickets for the Sr Girls game on Thursday morning in the first round of the regional tournament at ICC:
https://gofan.co/app/events/247670
This link will work until sometime Wednesday. Then you will have to search for the game on the GoFan website or app.

Preslee Winter in Mrs. Rains' 2nd grade class won the book drawing today.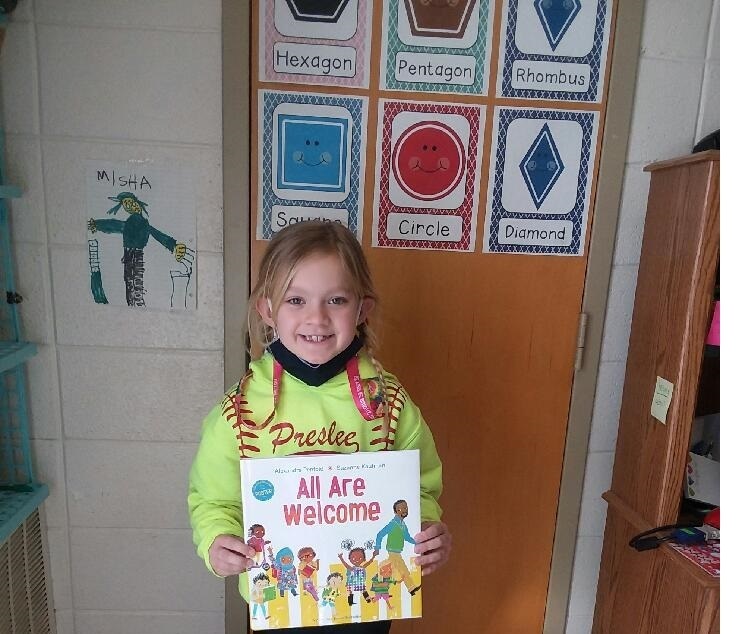 Read Across America Week March 2-5 Tuesday March 2nd: Read a silly story and wear a silly outfit! Wednesday March 3rd: Read a book about an influential athlete and wear something to represent your favorite sports team. Thursday March 4th: It's the 100th Day of School!!!!! Read a book about the 100th day and dress like you are 100 years old! Friday March 5th: Read your favorite book and wear your favorite color. Students who dress up each day will have their names entered in a drawing to win a book! Drawings held daily. There will be a grand prize on Friday. Support reading and dress up!

This is the link to buy tickets for the Sr Boys game on Wednesday night in the first round of the regional tournament at ICC:
https://gofan.co/app/events/247669
After 3:00, the link will not work and you will have to search for the game on the GoFan website or app.

During a press conference Friday, Governor Asa Hutchinson announced changes to directives that have been in place. In summary, the directives that have been in place, with the exception of the mask mandate, are now guidance and are to be used as guidelines that the Arkansas Department of Education strongly encourages schools to continue to follow, not only for everyday operations, but also for academic and extracurricular activities. This guidance, recommended by the Arkansas Department of Health, has allowed Arkansas schools to operate onsite safely all year with minimal disruption for school-wide or district-wide modifications to onsite instruction. Therefore, don't expect drastic changes just yet. The Viola School District plans to continue operating under its pandemic policies at this time.

In preparation for basketball regional and state tournaments we want to try and give the Longhorn fans an idea of how tickets will work. · Tickets will be digital this year. The Arkansas Activities Association is using GoFan, their website is gofan.co. · Each team on the bracket will be issued a private link for half of the COVID capacity. This link will be emailed directly to the head coach, athletic director and principal. The private links are for the schools only unless they decide to share it. · All unsold tickets by game will go on sale to the public around 3PM the day before the game and can be purchased here:
https://gofan.co/app/school/AAA
. (Once the tickets go public, the private link will no longer work.) · As the scores come in, AAA will update the bracket and issue a link to the winning school for their next round. · You will purchase your GoFan tickets using a computer, your tickets will be delivered to the email address you entered when purchasing. You can also download the GoFan mobile app (Apple phones only) and login using this email to access your tickets. · This event is a mobile entry event--tickets must be presented on a smart phone for entry. · Printed tickets will not be accepted. · Admission will be charged for ages 5 and up. · AAA passes will be accepted unless the venue has reached capacity in actual attendance or pre-sold tickets. · Only the current year AAA passes and lifetime AAA passes will be accepted. · No conference/district passes should be accepted. · All tickets will need to be redeemed before the patron can enter. The patron can either redeem the ticket in the presence of the "ticket collector" or the "ticket collector" can redeem it.

Vouchers for the Sr. Boys game Saturday at Westside-Greer's Ferry can be picked up in the high school office between 1:00 and 4:00 this afternoon.
Due to inclement weather over the past two weeks, we will be extending the time to return the packets for the Save the Children literacy program until Friday (2/26). All, who have turned in the packets, from the first of February until this coming Friday, will be entered into the drawing. The drawing for a $50 gift card to Walmart will now be held on March 2nd .